Session Options & Pricing
​
Private Session-$30.00/ 1 hr.

​Private/ Semi Private Prenatal Session- $40.00( Semi= A session with an expecting friend or spouse/ partner / 90 min.

Private FaceTime Session( Helpful for when you are out of town, stuck at work,on vacation etc.)$20.00 hr. $10.00 for 1/2 hr.

Small Group Session(3-5 people)- $60.00 total/ 1 hr.

Corporate Session- Yoga sessions on location for businesses (3-5 people)-$60.00, (6-10 people )-$80.00

Bridal Shower, Sweet 16, Girl's Night Out Session etc.-Includes aromatherapy and a phone consultation with the host/hostess regarding a featured healthy menu, light nosh,or non alcoholic beverage,smoothie etc. (Minimum group of 5 required) - $60.00

Children's Yoga Session: Includes a story, sensory craft, and surprise goody bag treat! 😀(3 year old age minimum with groups of 3-5 minimum)
$50.00/ 1 hr. 30 minutes

Drop in local "Pop up" Class Session- $15.00 a person

ALL private sessions also include aromatherapy as well as a heated or chilled, lavender eye pillow at the end of each session. Props are provided as well. If new to Yoga, a mat may be borrowed from the studio for your first session.

* **Specialty sessions need to be booked at least two weeks in advance of the event and are non-refundable. Sessions cancelled by the client are also non refundable but could be rescheduled if possible.
Powered by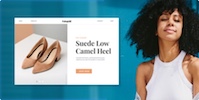 Create your own unique website with customizable templates.