Art by freepik.com
Featured Pose

Half Moon Pose
​This pose is terrific for utilizing the core, balance, focus and capitalizes on your will to master it. There are many variations to add on as well so it can always be new to you and fresh and allow you room to grow. You can use a chair, wall or block to help you make up the difference between the floor and your hand.

How to do it...Keep your weight forward towards your head and front foot, start with your top hand on your top hip and press into the the slightly bent front leg to "levitate" the back leg gradually straightening the front leg as your balance and focus kicks in, then focus on rotating your top hip slowly forward towards the frontside of your body, keep the back toes flexed and the gaze downwards for focus and upwards for more of a challenge. Make sure your core is focused in bellybutton to spine and keep your breath even steady. Have fun!

(Photo below courtesy of Yoga journal)
Yoga Fact(Courtesy of Sheknows.com)

People who practice yoga are believed to live longer than their counterparts who don't. This is in large part due to the fact that yoga helps expand your lungs through deep belly-breathing exercises, which benefit your heart. The effect is so strong that a regular yoga practice can lower your resting heart rate, both during and after class. Go ahead and thank your yoga practice for that!


Economical Yogi Swap

Eye pillows and essential oil mists are something I use regularly in my practice and with my private clients. However, sometimes a wet(chilled or warm) wash cloth is a refreshing change for your eyes. It is also easily accessible and essential oils can be sprinkled on it as well and then tossed right in the washing machine.



Busy Life Hack

Do you sometimes feel like the day zooms by and you didn't get accomplished what you set out to do? Blame your phone....really! Our "smart" phones are super helpful but sometimes aid in distracting us from what we need to do. When you really need to get things done, keep it out of hand or pocket and follow a written to do list.( Of course feel free to put motivational music on from your phone, just don't sit down with it or keep it near your tasks you really need to get accomplished. Also, avoid looking at it as soon as you wake up in the morning, again, it might pull you into a downwards spiral of email checking, FB browsing etc. Instead, maybe a few extra cuddles with your spouse, significant other or kiddos, some deep breaths and stretches and some quiet moments just letting your body wake up naturally would be better for you. Technology detoxing is a healthy habit for EVERYONE and something I highly encourage.




Powered by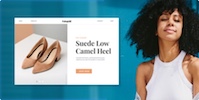 Create your own unique website with customizable templates.